We are The Neighbourhood Kitchen (TNK), and we are on a mission to give the whole of the UK access to great tasting delivery food, not just those in London and the major cities.
We founded TNK to serve this untapped demand whilst keeping ownership of our brands and the operation to ensure the highest quality alongside a healthy operating margin.
We build and operate smart 'Neighbourhood Kitchens' that give the areas we are in up to 10 new, distinct and high quality restaurant brands almost overnight, giving UK neighbourhoods the local delivery choices they deserve.
We have developed 15 exciting and distinct delivery brands. Superfry, Pop & Bao, Wing Boss and a further 5 brands have already been tested in our trial kitchen, where we served over 25,000 dishes in just 6 months.
On the back of the success of our trial kitchen we have just set up our first-tech enabled smart kitchen in Bracknell. Our plan over the next 2 years is to open 1 kitchen a month in the South East of England before taking on the rest of the UK.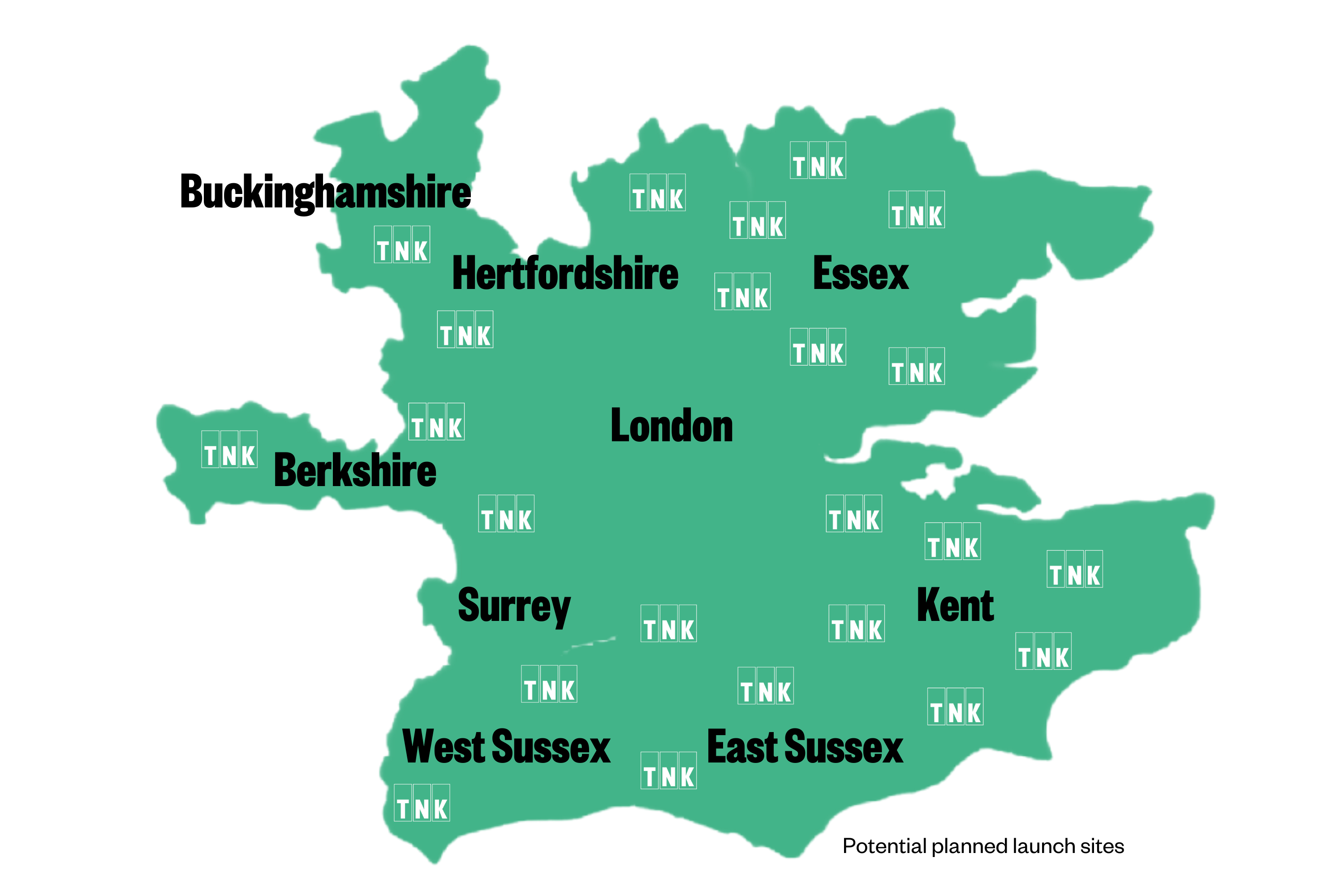 Our menus are designed to work perfectly for delivery, meaning that our customers get the best tasting food whilst we minimise waste with our expertly engineered ingredient matrix.
Unlike many other start ups in this area we are not creating brands to franchise or building kitchens for other operators. We own our brands and operate them from our own bricks and mortar kitchens.
In optimising our kitchen space and ingredients it means that we are able to operate up to 10 very distinct brands in just over 500sq foot of kitchen space, meaning lower overheads.